Register a Domain
Get the right name for your business idea
Register your domain name with Digital Host. Lots of domain extensions to choose from and complete domain management services from a brand you can trust.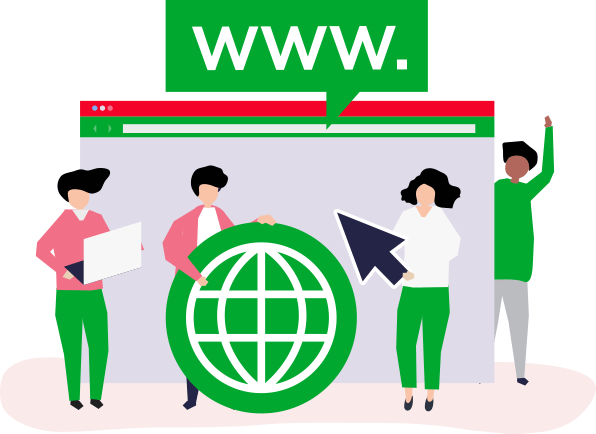 FREE Domain Management
Hassle free domain registration and ongoing domain management, at no additional cost.
Domain Manager
Easy to use domain manager, register, renew and transfer domains in one place. Get notified about any upcoming domain renewals in advance
DNS Manager
Advanced DNS Management via control panel, easily change DNS settings for your domain name in real time with our robust,reliable and redundant DNS Infrastructure
Connect to Email
Connect your domain to your choice of email service, Use it on your phone/tablet or desktop/laptop and start receiving emails from your own domain name.
24/7 Support
Our highly skilled, responsive & proactive support team is available 24/7 for you. Communicate with us any time through live chat, phone, ticket or simply send an email.
Already own a domain name?
Buy any Web Hosting plan and transfer your domain name for FREE.
Domain Name Registration – Digital Host
Get help in finding a perfect domain name. Once you have found your perfect domain name, registering a domain name is very simple and 24×7 help is always available in case you are not sure about something. Digital Host provides complete domain registration and management and you can securely register and manage your domain names.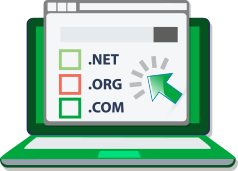 Comprehensive domain management
We give you full access to manage and renew your domain names, Update contact and billing details, expiry dates to ensure you are in full control.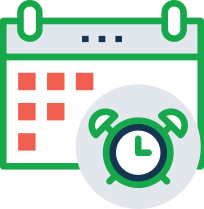 Renewal reminders
Regular Renewal reminders before the expiry date to ensure you have every chance of renewing your domain names.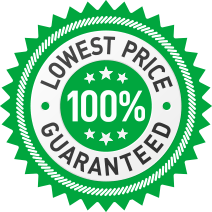 Lowest Prices on offer
Digital host offers the best prices for registering/renewing your domain names and allow you to choose to pay in advance and for longer duration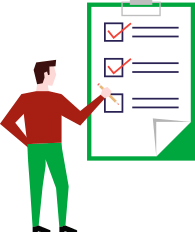 Instant Registration
Digital host offers fast domain name registration and renewals and order are processed 24/7 by our dedicated team.
Already booked a Domain name or Web Hosting?
Transfer your web hosting or domains to digital Host! Enjoy quality service and best prices. Hassle free domain & web hosting transfers by our expert team
Why Digital Host
Speed, Reliability,Support and Security separates us from other web hosts.
Speed
Digital Host Enterprise grade servers and state of the art network infrastructure allows us to deliver high performance consistently
Reliability
Our server and network infrastructure is built with reliability and redundancy at every level. Our core network is built from scratch with leading DELL enterprise servers
Support
Our dedicated, proactive and high skilled customer support team helps us minimise downtime and resolve any server or network issue promptly
Security
Security by design is the key to offering peace of mind to our customers, We focus on security at every level right from network, server and application
Your Questions, Our Answers
Get started with you business by registering a Domain name through Digital Host .
Q. Can I buy domain privacy later?
You can add domain privacy to any domain you've registered at any point in time. However, if you have the ability to add privacy up front, do so. If you don't add privacy immediately, your information will be posted publicly
Q. What is the 60 days lock?
When you register a domain (gTLD) or transfer it to another registrar, the domain will be locked for 60 days. During this period the domain cannot be transferred.
It is part of the transfer policy from ICANN and applies to all registrars. We are unable to remove the lock or make any exceptions.
Q . What is Domain privacy ?
Domain privacy (often called Whois privacy) is a service offered by Domain registrar where the user contact information is gloably hidden from the whois database and it prevents marketing companies from gathering the required info and making marketing calls and email to the registrant
Q. What is Domain Lock?
A domain lock is a security setting that prevents unauthorized attempts to transfer your domain to another registrar
Q. How many Domains can i register is there any limit?
Yes you can register as many doamins as you like without any limit in place. Many big business houses do prefer registering multiple Doains names with all the possibilities that they think customer can use to reach out their business page and applying redirects for all those to main website.
Q. How can i transfer my existing domain across to Digital Host ?
In order to transfer the domain you require Domain Auth code/ EPP code or Domain Password. you can obtain the same from your current registrar.
Q. Do I need to renew my registration?
Domain names need to be renewed either annually or once every two years, five years or ten years depending on registration period choosen earlier at the time of domain registration.
Q. What is the next step to register a domain?
Use our domain name registration search to find and order the best domain names for your business. Remember to order a number of the most popular "top level domains" (suffixes) in order to protect your business as best as possible.
Q. Why you need a Domain Name ?
Anyone trying to establish a presence on the Internet should register a domain name. Domains can be brands, trademarks, service marks, company names, products, services, family names, your name, organizations, interests, etc.
Phone
Call 1300 421 600, +61 2 8294 6688 to speak to digital host support advisor!
Submit a Ticket
Facing a problem? Log a ticket with the support team right away!
Live Chat
Have a Query? Start a Chat Session with our experts Now!