Domain name @ Lowest prices
Wide selection of domain name extension to choose from at Lowest prices. Straight forward pricing, No gimmicks and hidden cost and conditions.
Hassle free domain name transfer
Transfer/Renew your domain name with Digital Host. Enjoy easy domain management services from a brand you can trust.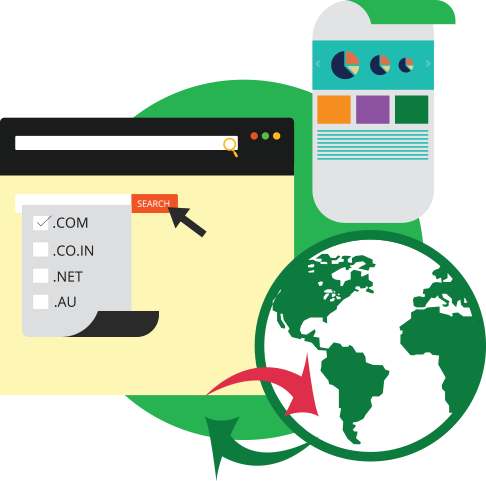 All domain transfers include
Enjoy the following benefits for all domain customers.
Domain Manager
Manage your domain, renewals and services in one place via our simple Domain Manager which includes quick setups and management tools.
DNS Hosting
Take control of the DNS settings for your domain name. Configure DNS records in real time with our robust and reliable DNS Hosting.
Connect to Email
Connect your domain to your email address, and easily use it on your phone or desktop and start receiving emails from your own domain.
24/7 Support
Our friendly support team is on standby 24/7 for you. Connect to us any time through live chat, phone or simply send a support ticket.
Already own a domain name?
But any web hosting plan and get your domain transferred across to us.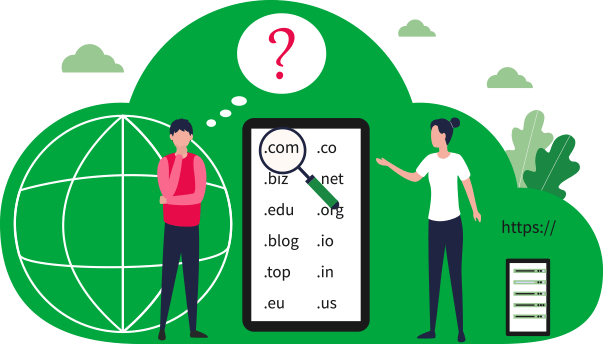 How to transfer your domain name?
Transferring a domain is quite easy as our 24/7 support staff can help you anything you are not sure. We can guide you through the step by step process of domain name transfer.
Domain Ownership
Before you can start a domain transfer, you need to ensure that you have the right email address listed on the domain name and have access to Domain key/password/EPP code.
Start Transfer
Domain transfer can be started by submitting domain transfer order across to us, once we get the order we will process it and will wait for your approval.
Approve Transfer
You will get email notification from us seeking your approval to transfer domain across to us. Once Approved you will be able to manage your domain through us.
Transfer Completed
Domain transfer process can take between 3-5 days depending on the registrar and type of domain transferred. Once Transfer approval is given it usually takes 2-3 days to complete the process
Domain transfer checklist
Check if your domain has been registered for at least 3 months at the current registrar
Ensure Domain is unlocked at your current registrar
Check that your current email address is listed as the domain contact.
Already own a Domain Name or Web Hosting ?
Transfer your Web Hosting or domain Name to Digital Host! Hassle free Domain name and web hosting transfer. Don't wait, start your transfer now.
Why Digital Host
Speed, Reliability,Support and Security separates us from other web hosts.
Speed
Digital Host Enterprise grade servers and state of the art network infrastructure allows us to deliver high performance consistently
Reliability
Our server and network infrastructure is built with reliability and redundancy at every level. Our core network is built from scratch with leading DELL enterprise servers
Support
Our dedicated, proactive and high skilled customer support team helps us minimise downtime and resolve any server or network issue promptly
Security
Security by design is the key to offering peace of mind to our customers, We focus on security at every level right from network, server and application
Phone
Call 1300 421 600, +61 2 8294 6688 to speak to digital host support advisor!
Submit a Ticket
Facing a problem? Log a ticket with the support team right away!
Live Chat
Have a Query? Start a Chat Session with our experts Now!